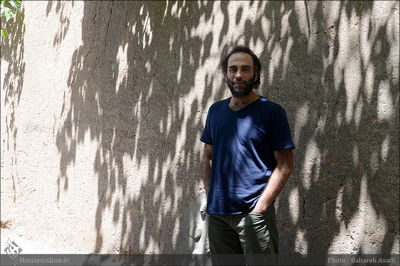 Jafar Mahyari, the man in charge of the Zendegi Theater Company, says the joint drama is well underway in France: We have begun works with the University of Lyon. Rehearsals will begin on Friday, February 16.
The playwright and director goes on to state that there will be French and Iranian actors for the student project. The play, which is sponsored by the Molavi Theater Center of Tehran University, will go on stage for Iranian and French audiences on March 1.
About the story he says: It focuses on a rift between a French couple. They are business partners who refuse to work together to resolve some issue and for this they are sent to jail.
He goes on to add: The storyline is an amalgamation of drama and action. It's our second experience in such genre. Mohammad Rahmani, Arash Masoudi, Sahar Ghaderi Moghaddam and Razieh Alipour are members of the Iranian cast. There are also four French cast members. The production crew include Julie Deblis (action designer), Azam Shokoufehpour (assistant director), and Farshad Nedayi (international affairs coordinator).
Zendegi Theater Company has previously had joint productions with theaterical companies from Canada, Germany and France. Directed by Jafar Mahyari, their last work was More Than Words with a French theatrical company. The play went on stage last year in Tehran and the southwestern French city of St Antin.